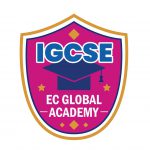 We are an English-medium Homeschool School located in Setapak, Kuala Lumpur. Our Future Ready education is geared towards 6 to 17-year-olds, preparing our students for the Cambridge IGCSE  in a varied and dynamic learning environment.
Our programme is delivered by our teachers who are expert IGCSE subject specialists, experienced university and career guidance counsellors and personal development coaches who provide structured mentorship to our students, ensuring they are future ready.
Cambridge IGCSE is an internationally recognised qualification that encourages learner-centred and enquiry-based approaches to learning. Our classes are conducted in a modern, safe and secure environment with a maximum of 15 students per class.
Our Homeschool is practising blend learning mode (physical + online classes). Students have the flexibility to choose either physical or online classes at their parents' convenience.
Cambridge Primary
Cambridge Lower Secondary
Cambridge Higher Secondary
Cambridge Primary
Primary programme is designed especially for students age 7 to 12.
The day begins at 11:00 AM and ends at 3:00 PM (Monday – Thursday)
On Fridays, you will participate in some co-curricular activities.
A clear curriculum framework is used for each subject – English as a Second Language, Mathematics and Science – providing a clear teaching structure, along with an integrated assessments to monitor learners' progress.
Cambridge Lower Secondary
Cambridge Higher Secondary
Please note that upon filling up your details & clicking send, you are agreeing to register for the selected course on the list. You will be redirected to our paypal payment page to continue with the registration process. Thank you.